Shrink wrap weather protection, US Shrink Wrap shrink wraps scaffolding, shrink wraps buildings, shrink wraps roof.
US Shrink Wrap's construction shrink wrapping designs will help keep you on budget. Shrink wrapping scaffolding will create a dust barrier. Shrink wrapping buildings and scaffolding keep your job site clean and professional.

Shrink Wrap Containments For Your Construction Job Site
US Shrink Wrap, Inc.
600 Germantown Pike
Suite 400
Plymouth Meeting, PA 19462

215-431-4279 Sales
877-812-1242 Office

Shrink wrap building enclosures keep the dust in, the elements out and the trades working.

Should your project be put on hold or waiting for funding US Shrink Wrap, Inc. can shrink wrap your investment and protect the existing work.
Shrink wrapping containments are a great solution for abandoned properties and job sites and aesthetically and financially attractive.

US Shrink Wrap, Inc. "We've Got You Covered"
Weather protection on your job site can be the difference between being on schedule or over budget. Cold weather, snow, rain, and wind can create challenges and delays beyond your control. With US Shrink Wrap's weather protection solutions you can pour concrete in the dead of winter and fire proof in windy conditions. Call US Shrink Wrap, Inc. and let us design your shrink wrap containment.
Shrink Wrap weather protection.

Keep the rain and snow out.

Helps save money on energy when heating your site.

Pour concrete in the dead of winter.

Keep the trades working.

Protect your site and protect your investment.
US Shrink Wrap, Inc. Designs and Installs Shrink Wrap Containments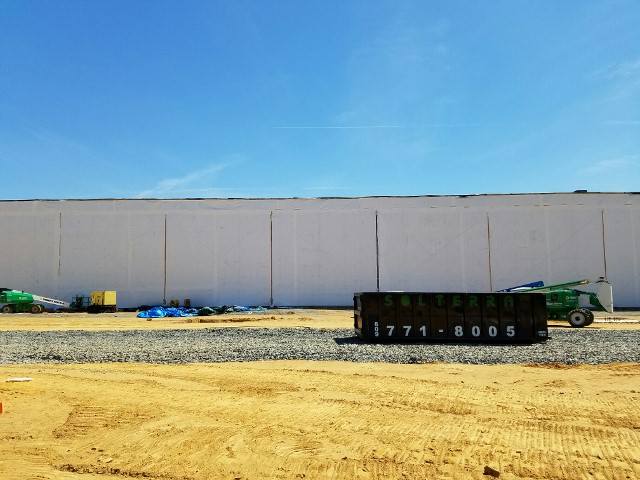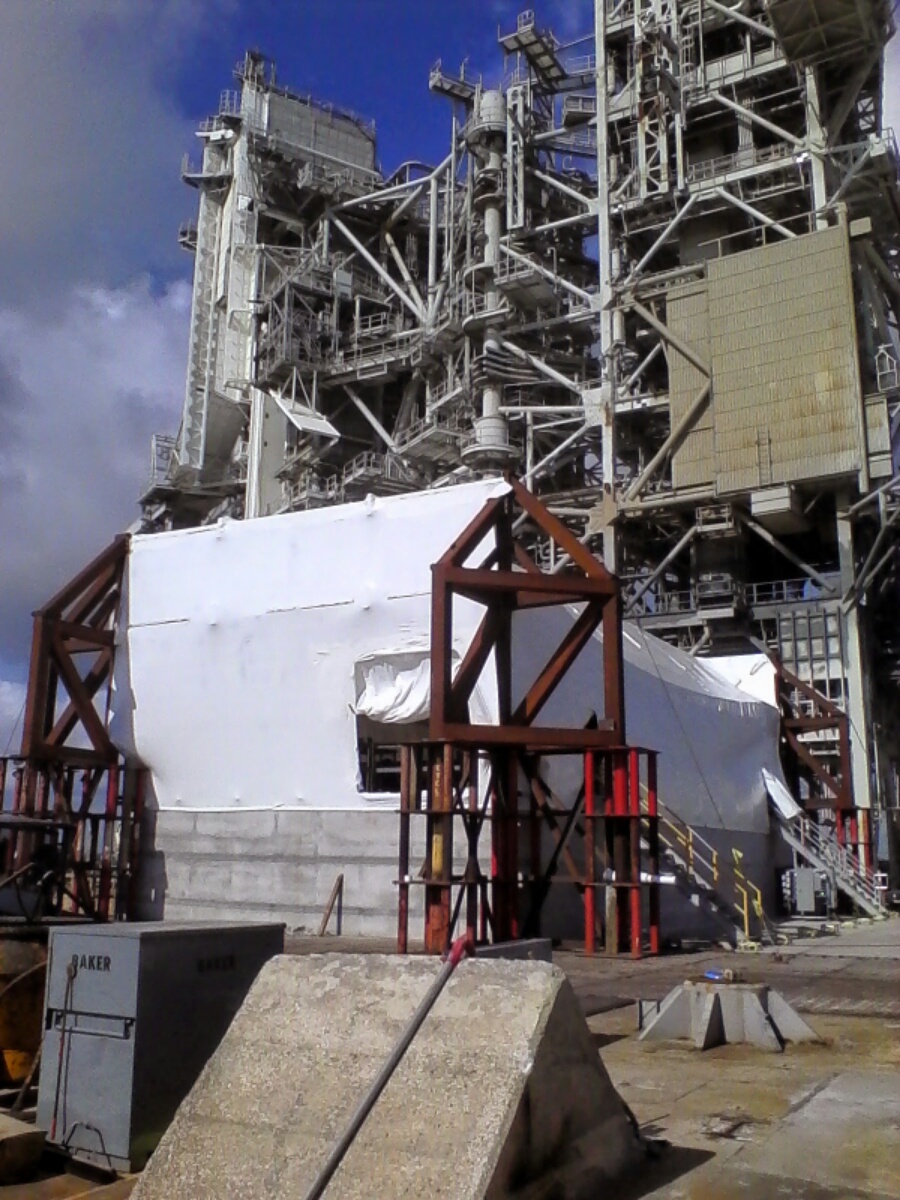 Space Shuttle Launch Pad Cape Canerval, FL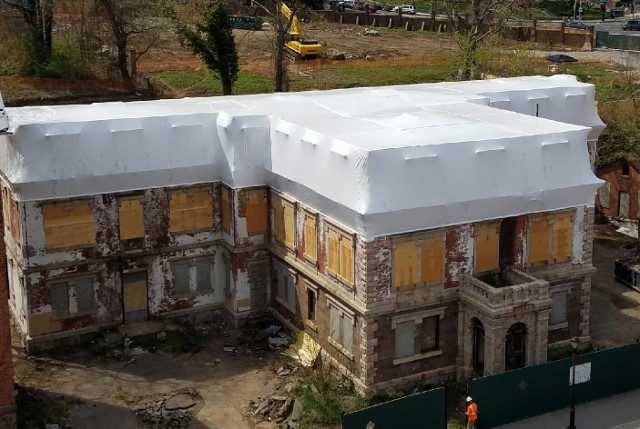 Historical Preservation
National Lighthouse Museum
Staten Island, NY
Mercedes Benz Distribution Center
Robbinsville, NJ