 Dust Containment Walls/ Frameless Interior Protection Systems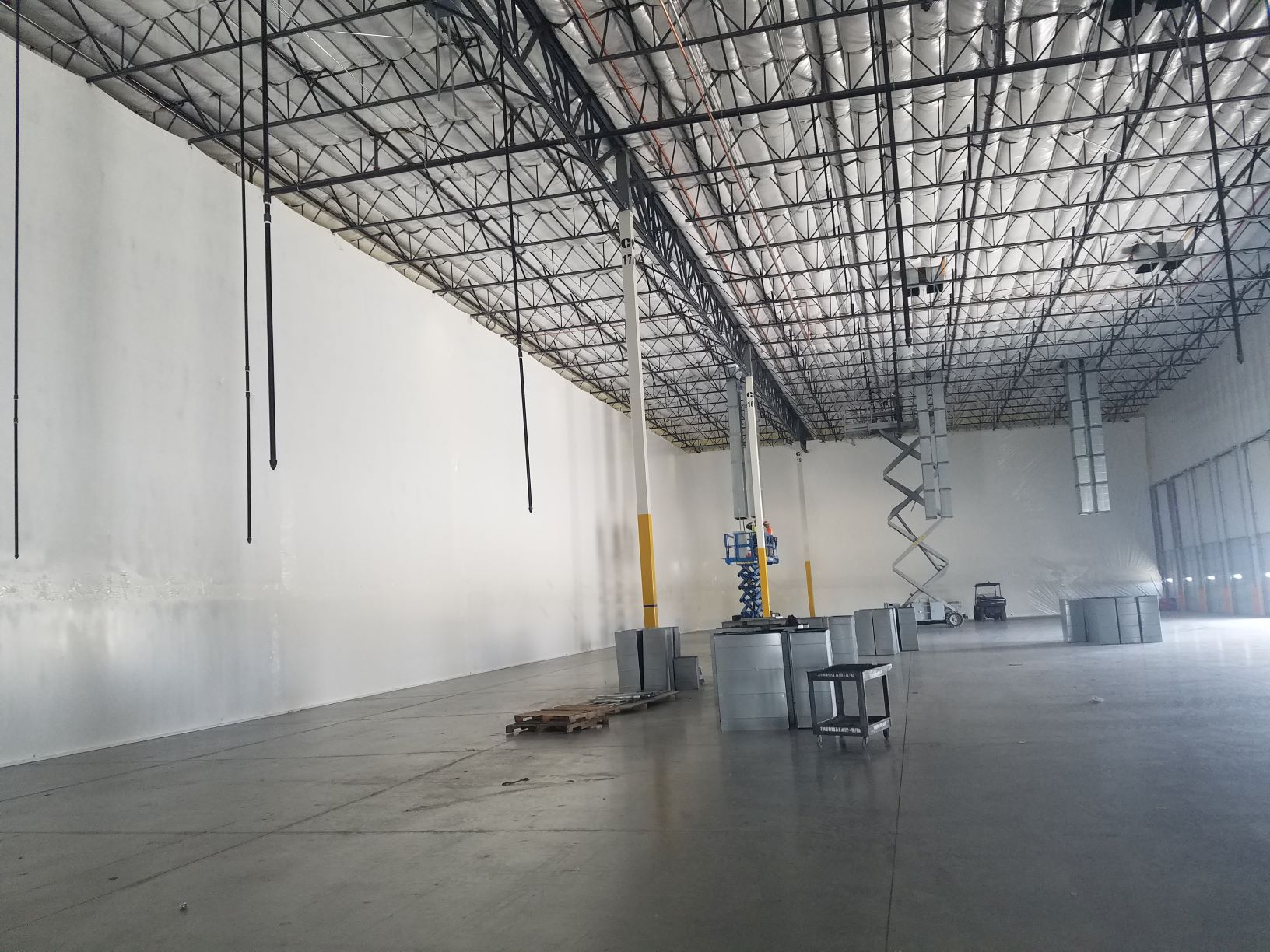 Frameless Wall Containments


Frameless shrink wrap walls can be built to any height and length. US Shrink Wrap's frameless wall systems can split your facility in half or be built to re-route foot traffic and product traffic to accommodate your construction needs. Our wall systems creates a drum tight wall able to take up to 450 lbs per square foot.


Contact Us:

Corporate Office 877-812-1242
Estimating 215-431-4279
Material Sales 904-566-8950
Email info@usswinc.com

Shrink Wrap Contractor

Nationwide
Installation Services
Our trained installation team travels all over the country installing temporary containment and interior protection systems. Our list of clients include Bechtel Construction, Turner Construction, Hensel Phelps Construction, Amazon.com, Suffolk Construction and Space X. Our recent projects include the Space Shuttle launching pad at Cape Canaveral, Clemson University Littlejohn Coliseum, Hertz corporate offices Ft. Myers FL, Federal building Miramar FL and Mitsubishi Automotive plant in Houston TX, Orlando Airport Expansion and Philips Arena Renovation, Atlanta, GA.
Safety First


US Shrink Wrap's installation team is comprised of skilled employees with all the necessary OSHA training, lift training and job site experience needed to complete any project big or small. At US Shrink Wrap safety is our number one priority.

Interior Protection Walls and Ceilings


Interior protection walls and ceilings are an intricate part of any retrofit and re-roofing project.US Shrink Wrap designs and installs interior protection systems for any project.
Our dust containment systems separate your production areas from your construction areas. This reduces the exposure to your production workers from construction site hazards. The separation also helps loss prevention from construction employees onsite. US Shrink Wrap's frameless wall systems create a strong dust barrier that is also aesthetically pleasing.